How to minimize steel building condensation
A very common question in the steel building industry is how to minimize condensation in a steel building. Luckily, there are many ways you can minimize and even eliminate building condensation. A few of these solutions include vents, CondenStop, and insulation. 
Why worry about condensation?
If left untreated, steel building condensation can lead to many costly issues. These issues include corrosion, early failure of parts, and possible damage to storage. Not only is corrosion an issue itself, but it can cause certain parts such as panels, fasteners, etc. to break down. Therefore, this can hurt the structural stability of your metal building. Additionally, if exposed to moisture long enough, your storage can experience water damage such as mold or decomposition. 
3 ways to minimize condensation
Vents
CondenStop
Insulation
Vents
A vent is an opening in your building that's meant to allow air to flow throughout the building. This allows the air to circulate in and out of the building, thus regulating the temperature of the building. Speak with your contractor to see if they can provide you with vents that can be installed during installation! You can also visit your local hardware store and look for a vent that best fits your needs. However, we recommend assuring these are compatible with a steel frame building before purchasing. Click here for more information on vents!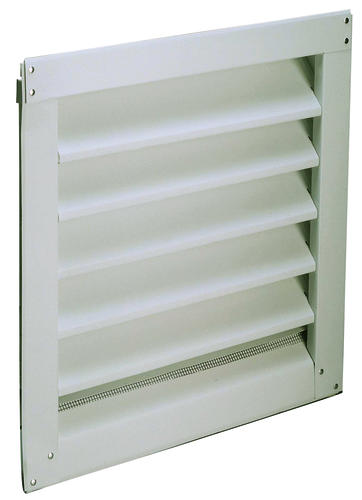 CondenStop
CondenStop is an anti-condensation solution. This solution is applied directly to your steel sheeting during the manufacturing process. CondenStop prevents condensation by acting as a sponge that absorbs moisture and has a drip-free performance. Therefore, sheet metal with CondenStop helps fight against the corrosion that can be caused by consistent, untreated moisture. If sweating is a high concern for you, we recommend speaking to your contractor before purchasing as this option is not offered by every contractor. Click here for more information on our CondenStop solution!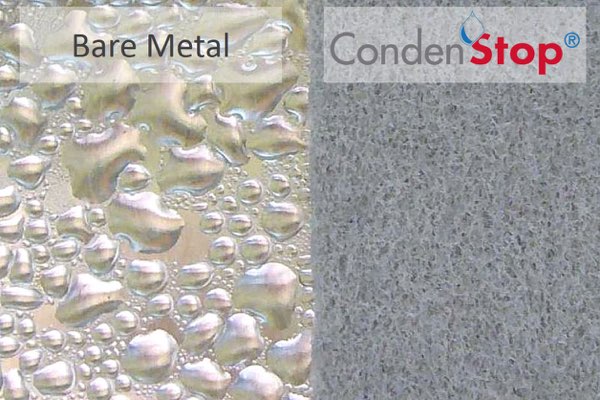 Insulation
Insulation is any material used on the inside of your steel building to help with thermal control, soundproofing, and more. For steel structures, we highly recommend going with the closed cell spray foam insulation. This insulation helps with many different concerns such as heating and sweating because it regulates the temperature of your building. There are many ways in which you can have spray foam insulation added to your building. One option is having a spray foam contractor apply the spray foam for you. Secondly, you can purchase your desired spray foam from your local hardware store and directly apply it yourself. However, we recommend checking in with your township or contractor before beginning this process. This assures that you are meeting all local codes for your area! 
Midwest Steel Carports, Inc.
(877) 235-5210
For more content, follow us on: