Short answer: Metal roofing vs asphalt shingles both offer a fair amount of pros and cons. A few pros to the metal roof include little maintenance and durability. On the other hand, a few pros to the asphalt shingles include affordability and repairs. However, each option also comes with its list of cons. Cons for the metal roof can include exposed fasteners, whereas cons for shingles can include their durability.
A very popular topic in the construction industry has become the debate between metal roofing vs asphalt shingles. While both options have their list of benefits, they also come with a list of cons. Each option will protect your roof regardless. Throughout this blog, we'll look at each option to help you understand which is best for you! 
The difference between the two roof styles is the material. With a metal roof, you will typically see two different styles of metal. These two different styles include the standing seam and the corrugated panel. Of these two, the standing seam has become the popular option. Each panel is manufactured and installed differently; therefore, these options also have their own list of comparisons. You can read more in the upcoming blog, Standing Seam vs Corrugated Panels. Regarding the shingle roof, you will be using asphalt shingles. This roof material has become increasingly popular throughout the U.S. Asphalt shingles are also commonly referred to as composite, or composition, shingles. This is because they are made of various materials including asphalt, fiberglass, stone granules, asphalt sealant, and a release film.
There are quite a few things you should consider when making your decision. A roof is a long-term and very valuable investment. When making your choice, we recommend considering the following:
Longevity
Durability
Affordability
Energy efficiency
Green effect
Color availability
Repairs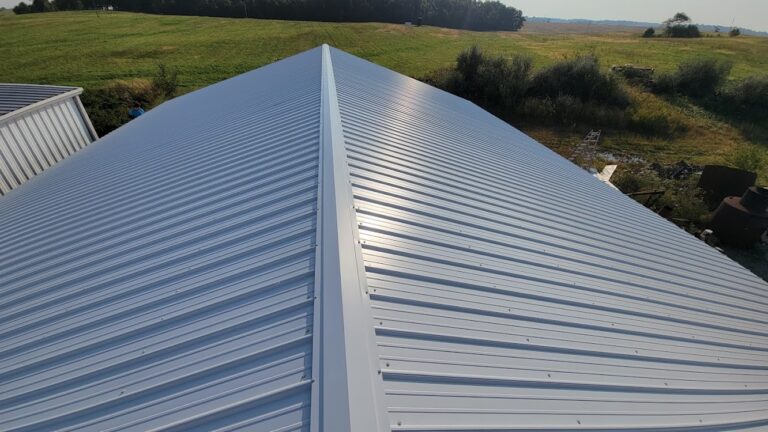 A new roof is a very costly and long-term expense. You want a roof that's going to protect your home for a long time to get the most value for your money. When considering longevity, the metal roof has shown to last a longer period with less maintenance. The metal roof has a longer life span since the steel panel is more durable and can better withstand harsher weather conditions than the asphalt shingles. For example, your roof may experience a hailstorm and be subject to rain, fast winds, and ranging sizes of hail. This hail could cause damage to parts of the roof and require you to replace a few pieces. Replacing these sections can help you avoid issues such as leaking. However, of course depending on the severity of the hailstorm, your metal roof may not experience any damage at all.
As previously mentioned, the metal roof is an extremely durable product. However, the asphalt shingles are also a reliable option that will protect your roof. When comparing both options, the metal roof is known to be more durable since it can withstand harsher conditions. Of course, this durability is not subject to any acts of God that may damage/ruin the product. Another thing to consider regarding the durability of your chosen roof material is the warranty that comes with your purchase. You want to assure that while you are choosing a strong product, you are also choosing one that is warranted by the manufacturer to help protect your investment even further.
When discussing the cost-efficiency of both the metal roof and the shingle roof, we must consider the short-term and long-term investment. If your concern is the up-front cost of the roof, you may look towards the asphalt shingles. Shingles are a cost-effective option as they are typically much less than a metal roof. However, since shingles typically require more maintenance (which can include small repairs and large replacements), they can rack up to be a larger investment over time. On the contrary, metal roofing will be a larger investment up front as the initial cost can be even double that of a shingle roof. However, since this roof option does not require much maintenance (including repairs or replacements), you will likely not need to spend much more on the roof for the next few decades to come. 
Metal roofing is said to be more energy efficient. One reason this is known to be more energy-efficient is because of the reflectiveness of the metal. When you expose the metal to hot summer rays, the metal will reflect the heat off your roof. This is very valuable as it can in turn lead you to experience other benefits such as lower AC bills since your home is cooler and your AC is no longer working as hard to combat this heat.
Metal has more positive effects on the environment than shingles since metal is fully recyclable. Additionally, the metal roofing is made of recycled material. On the contrary, shingles are typically not as recyclable. Once you remove asphalt shingles from the roof, they are then taken to the landfill. Due to the asphalt mix within the shingle, this can also lead to a longer decomposition time. Overall, the metal roof has a better effect on the environment.
Color availability is a popular topic among commercial consumers. When working with asphalt shingles, you will have a good variety of color options to choose from. However, this may be limited due to the material used in the creation of the shingles. On the contrary, the metal panels offer an almost endless variety of colors for you to choose from. In certain circumstances, you may even be able to have a specific color created to match your business or existing buildings and have this color match applied directly onto your steel panels.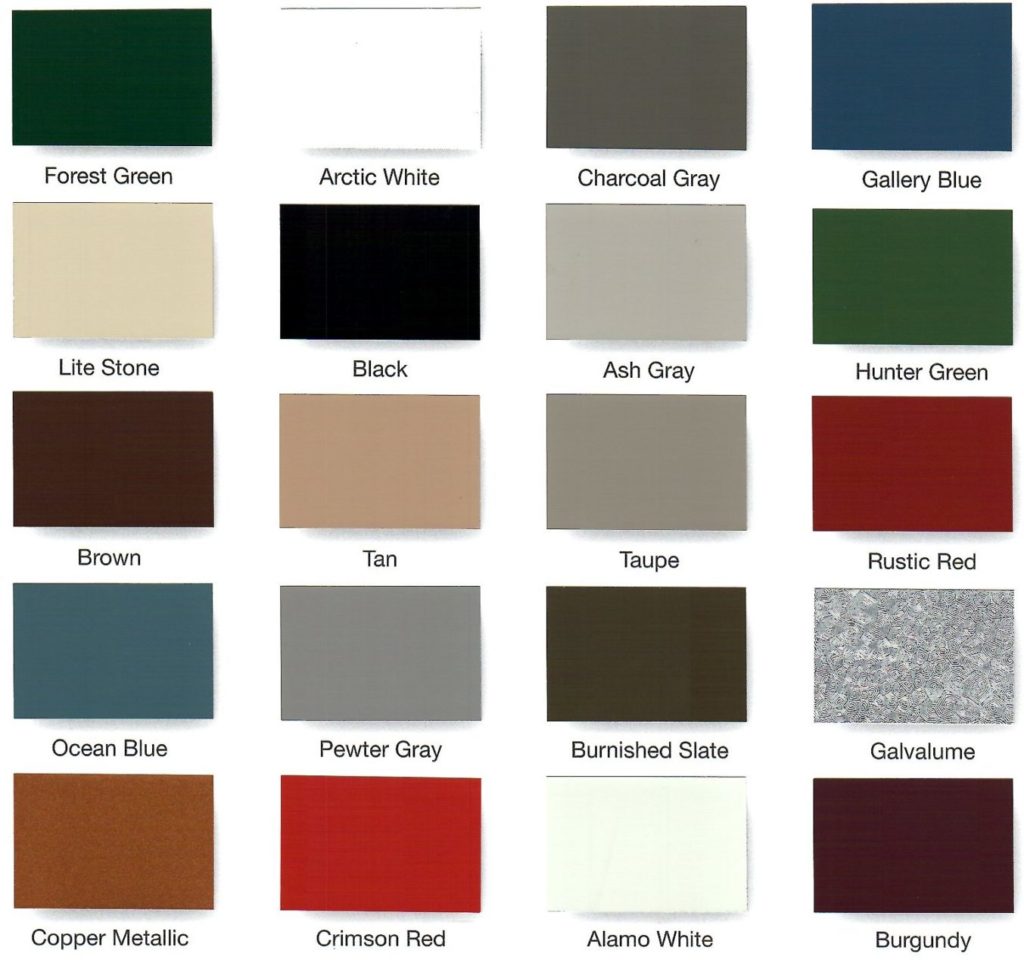 When it comes time to complete a repair on your roof, it can be a much easier and cost-effective fix for a shingle roof. Since you install shingles in sections, you can replace small sections at a time. For example, if you happen to experience damage on a certain area of the roof, you can replace a few shingles for a minor cost and be done. However, with a metal roof you could experience damage on a small section, yet you may have to replace the entire panel that could be even 16′ long as it stretches from the eve of the roof up to the ridge cap. Therefore, this can be a costly fix. 
Midwest Steel Carports, Inc.
(877) 235-5210 
For more content, follow us on: