Short answer: The A-Frame Vertical roof style is the best option for your steel building. 
Did you know we have two different roof styles to choose from? Midwest Steel currently offers the A-Frame Horizontal and the A-Frame Vertical roof styles. When comparing, clients consider the advantages and the cost of each option. Here is a brief overview of the different roof options and why the A-Frame Vertical is your best option! 
The A-Frame Horizontal roof gives your metal building a residential look with the peak roof style. This roof style features horizontal sheeting, hence the name, "A-Frame Horizontal". Therefore, the ridges on the panels run horizontally, or from gable to gable. This roof style does not have purlins or a ridge cap, as we secure the 3′ panels directly to the trusses. A-Frame Horizontal is an excellent option if you want a cost-effective residential look and experience fair weather. 
Advantages
Residential style
Lower cost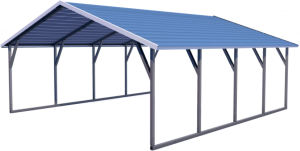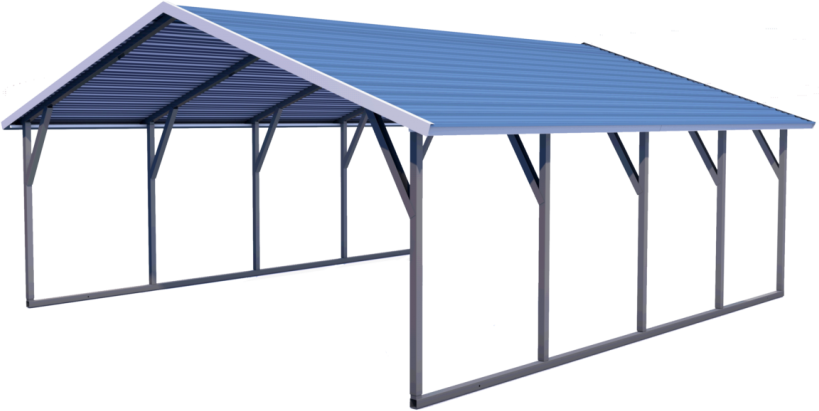 The A-Frame Vertical roof style is the best choice for harsh weather conditions in the Midwest region. The A-Frame Vertical roof style features vertical panels. Therefore, the panels run from the peak of the roof down to the eaves. Thus, heavy snow, rain, and other debris slide off the roof easily. With the A-Frame Vertical roof, we use extra material to properly secure the panels to the framework. This roof requires purlins, which support the vertical 3′ panels. Additionally, the A-Frame Vertical includes a ridge cap and vertical trim, offering you a nice, finished look.
Advantages
Residential style 
Easier run-off 
Midwest Steel Carports, Inc.
(877) 235-5210
For more content, follow us on: