Did you know that we have three different carport roof styles to choose from? Many customers ask us what are the differences, advantages, and costs of each particular carport roof style. Here is a brief rundown on the different roof options and why Vertical Roof is your best option. 
Standard (Regular) Roof Style – Good 
Standard or known as "Regular" roof style have rounded corners and have been the most popular choice for decades. The regular roof has no trim on your eaves, ridge cap, nor purlins (hat channel) making it a cost effective option. Standard roofs are best used in areas that experience fair weather year round.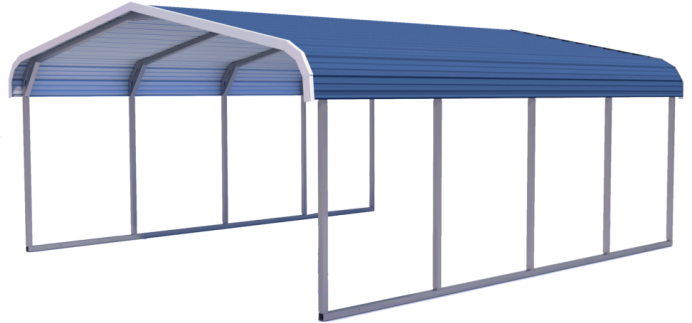 A-Frame Horizontal ( Boxed Eave) Roof Style – Better 
A-Frame Horizontal roofs give your structure a residential look with a home roof style. The sheet panels run from side to side and does not have purlins or ridge cap. The increase in price to upgrade to A-Frame Horizontal is the additional box eave trim on your sides and the additional welding needed on your trusses. An excellent option to keep your A-Frame horizontal look for residential areas and fair weather for a minimum upgrade costs.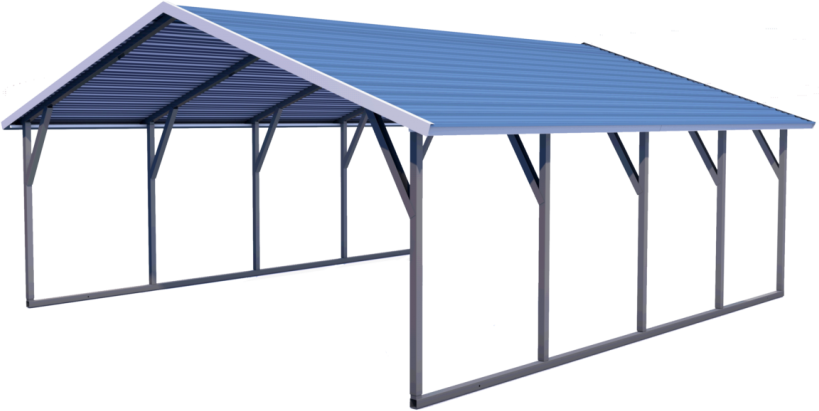 A- Frame Vertical Roof Style – Best 
Known as the best choice for areas that experience extreme weather conditions, the vertical roof style is hands down the best choice for Michigan weather. The roof panels run from the pitch to the eaves causing heavy snows, rain, and natural elements to slide off the roof easily. In order to tie down the panels to the structure, we must add purlins or hat channels lengthwise making the structure more rigid. The finished look with special vertical trim all around the roof and ridge cap makes this roof style the best option. We highly recommend to purchase a vertical roof and combine it with a horizontal siding for a cost effective option.