Short answer: In this blog, we will discuss 3 ways to save you time and money. Follow the tips given before and after pouring your concrete. You will ensure the success of your project by using these methods. Give your concrete slab a finished look and avoid any future mistakes! Those 3 ways to save on concrete include saving on material, doing it yourself, and avoiding costly repairs. 
We spoke to concrete professionals at VP Concrete LLC to gather valuable tips to save you money on concrete. Together we'll go over the important pros and cons of purchasing concrete. These useful tips will prevent errors that could end up costing you more than your set budget. 3 ways to save include:
Save on material 
Do it yourself 
Avoid repairs
When using concrete, you should always consider the material's durability. Not all concrete is the same. The strength will vary depending on its PSI (pounds per square inch). To clarify, PSI means the amount of weight your concrete can withstand. For example, using a concrete mix with a 4,000 PSI is a good option for workshops or sheds, due to its strength and surface durability.
VP Concrete
 gave another great tip stating that bigger projects save money. Due to concrete prices increasing 12% in the last year, you could be charged up to $185/yard. However, buying in bulk saves on the cost. Most retailers offer discounts if you buy concrete mix in bulk. If you are working on a bigger project, buying by the pallet will save you money. Even if you don't use all the concrete material, this saves on current and upcoming projects. Stored concrete should remain reactive for up to 12 months.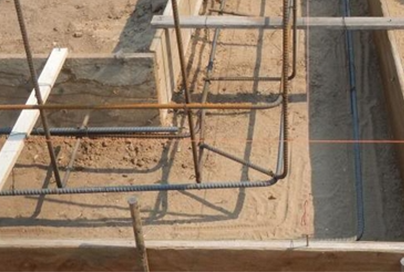 Where you will see the biggest expense is your concrete footings. Concrete footings are costly mostly due to more labor work. Another way to avoid mistakes is ensuring your concrete professional, pours your concrete footing correctly. Footings help concrete resist heaving and shifting due to freezing and thawing temperatures. For more information on footing placement, check out our blog on 
concrete recommendations
. 
Laying your own concrete will save you money, especially if you have experience with concrete. However, there are disadvantages to consider if you'll be laying concrete yourself. If you aren't experienced, you may risk the appearance of your concrete. Professionals are skilled in applying techniques that give concrete a finished look. 
Although, there are additional ways to save by doing it yourself even after hiring a professional. Hiring a professional may appear costly. Most of those costs rise due to the labor work. Another valuable tip from 
VP Concrete
focuses on your site preparation. Vega states examples such as ensuring the ground is leveled and ready for concrete to be laid. Labor costs and additional equipment cost hundreds of dollars. Certain equipment rental costing almost hundreds per hour of usage.  Therefore, prepping your site could save you thousands. 
Hiring a professional will not only help the appearance but prevent future errors. Additionally, hiring a professional they will follow the required codes and engineering plans. However, choosing to do it yourself is completely up to you. If you do choose to do it yourself, we recommend you take the proper step when pouring your concrete. It is strongly advised you take the steps to properly apply your concrete. This is because if errors are made while doing it yourself, the cost may be greater than you initially planned for. The project may even include a complete restart!
Like any other project, you always want to make sure you're aware of crucial details. With concrete, missing these crucial details could lead you to costly repairs later on. A few ways to avoid future repairs include: 
The first recommendation for your concrete to help avoid repairs would be to use a sealant. A concrete sealant is a water or solvent based substance applied to the surface of your concrete. The sealer protects the concrete from surface damage, corrosion, and staining.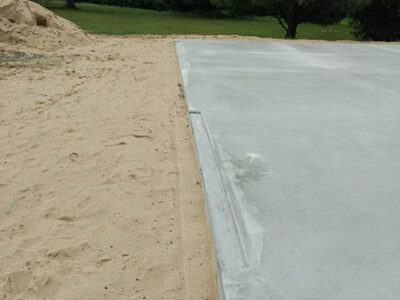 A main concern that is brought up that affects not just the appearance, but also the strength are concrete cracks. A popular method used by concrete professionals is to cut contraction joints also known as control joints. Control joints are cuts in the surface of the concrete that minimize random cracking. These protect your slab from random cracks due to the movement caused by temperature change and drying shrinkage.
In this blog, we cover 3 ways on how to help you save on your concrete. A few ways that help you save are saving on material, doing it yourself, and avoiding costly repairs. For example, to avoid a costly repair is investing in a high-quality sealant. While one wat to save is doing it yourself, we always recommend reaching out to a concrete professional for an expert opinion!
Midwest Steel Carports, Inc.
(877) 235-5210
For more content, follow us on: