Benefits of purchasing anchors for your metal building
Short answer: Purchasing anchors for your steel building can offer you many benefits. Benefits include a wind certification, additional building reinforcement, and to pass a building inspection.  
When you receive quotes from different steel building contractors, a common question you hear during the process is, "would you like to purchase anchors for your building?". Anchors are highly recommended on every steel building.  Reasons include the wind certification, the additional building reinforcement, and inspection purposes.
What are anchors?
Anchors are how your steel building is reinforced and anchored into the ground for support. The type of anchor used on your building depends on the base your building will be installed on. For example, If your building is installed on concrete, it requires concrete anchors. If it is installed on asphalt, it requires asphalt anchors, etc. If you choose to have anchors added onto your structure, the anchors certify your unit for a specific wind speed and are at an additional cost.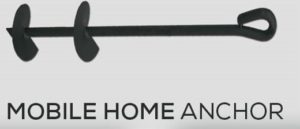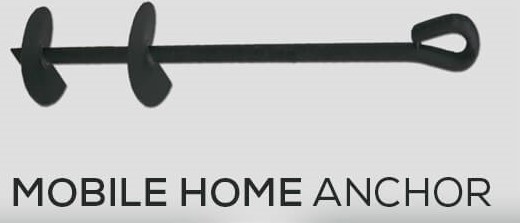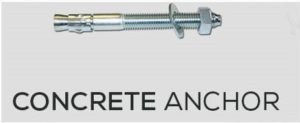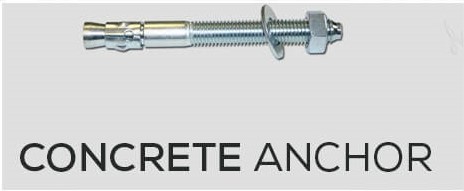 When you purchase the recommended number of anchors, your contractor can certify your metal building to withstand winds up to a specified speed. This wind warranty and the recommended number of anchors vary by contractors. Therefore, check in with your contractor for more detailed info on this option. Here at Midwest Steel Carports, Inc., we offer a warranty that can certify your building to withstand up to 115 MPH winds with your anchor purchase. For more information on our warranties, check out our blog on Warranty Information!
All anchors are installed differently. For example, the concrete wedge anchor is drilled directly into the base rail. However, the mobile home auger is drilled into the ground using a machine beside the base rail and then bolted into the side. Additionally, the asphalt anchor is tapped into the ground beside the rail and then bolted into the side as well.
Another important reason to purchase anchors for your building is for inspection purposes. Typically, if a building does not have any anchors to  reinforce the base rails into your foundation, your metal building will not pass inspection. Consequently, if your building does not pass inspection, your contractor will have to return to your area to add anchors and you may not have access to your structure until this is done.
Midwest Steel Carports, Inc.
(877) 235-5210
For more content, follow us on: