Short answer: There are numerous ways to use a Lean-to, and you may have been considering them. This blog will provide you with details on popular uses for your Lean-to. The benefits vary based on how you use your Lean-to area, so check out these ideas to make the most of your space!
First, what exactly is a Lean-to? A typical Lean-to is a single sloped structure attached to another metal building. However, a Frees-standing Lean-to is technically an unattached structure. Still, a Free-standing Lean-to will be installed very close to an existing design. For example, Free-standing Lean-tos will commonly be installed alongside mobile homes, RV motorhomes, or double-wide homes. Lean-tos are entirely customizable, and the choice is yours! Both provide open and spacious storage or even a parking area. Here are some features to consider when adding a Lean-to to your metal building as you view different options. 
Ways To Utilize Your Lean-To
Coverage 
Weather
Workspace
Storage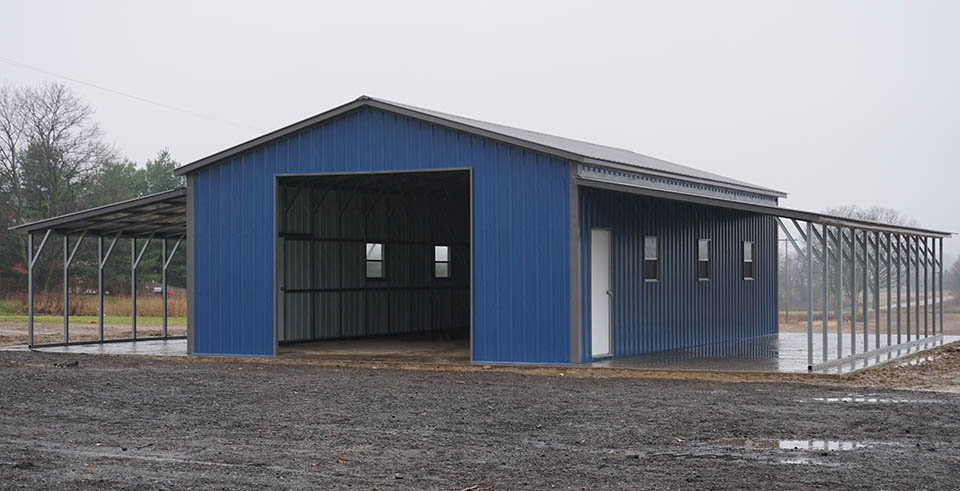 Coverage
When you're considering adding a Lean-to, there are many benefits you can provide. With a Lean-to structure, you expand the coverage area, and the slope of the Lean-to offers shade and protection from the elements. Lean-tos are becoming a popular addition and make a great first impression on guests. If you choose to add one to your property, you'll enjoy an extra feature attached to your existing metal building. For instance, by adding outdoor furniture, you can recreate your outdoor space for late-night family gatherings or early morning sun-rises.
Weather 
Suppose you don't want essential belongings exposed to the elements. You most likely don't since you want to keep the expensive items you bought in good shape. In that case, a Lean-to can accommodate cars, boats, motorcycles, tractors, and even RVs. Lean-tos can withstand inclement weather, which will prevent things that matter most from getting damaged due to snow, ice, and other forms of precipitation. As with anything, if you take care of it, it will last longer! The most important thing to remember is that the size of your Lean-to is entirely up to you and should accommodate your needs.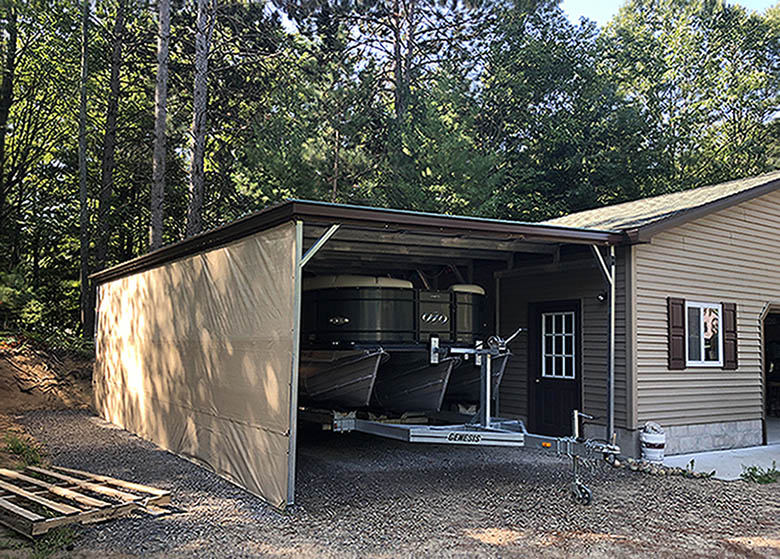 Workspace 
Working from home is a unique choice and usually involves something you're passionate about! With a Lean-to you can create the ideal workspaces for your metal building. Some customer even use this extra space as a personal home gym, small business office, game room, or home theater. The various ways to transform your Lean-to can provide opportunities to entertain guests. Whatever you're working on, having more space can help you be more productive! 
Storage
Having a storage space outside the home can keep things from taking up room. Many customers use their Lean-to to store wood. Still, anything from tools and equipment to old memorabilia can go directly into storage. You can move items that matter out of the house and into the newly created space! A Lean-to keeps small pests out and protects your storage items from outside forces. Customers have various options for getting what they want, so the Lean-to is a terrific solution if you're short on the room!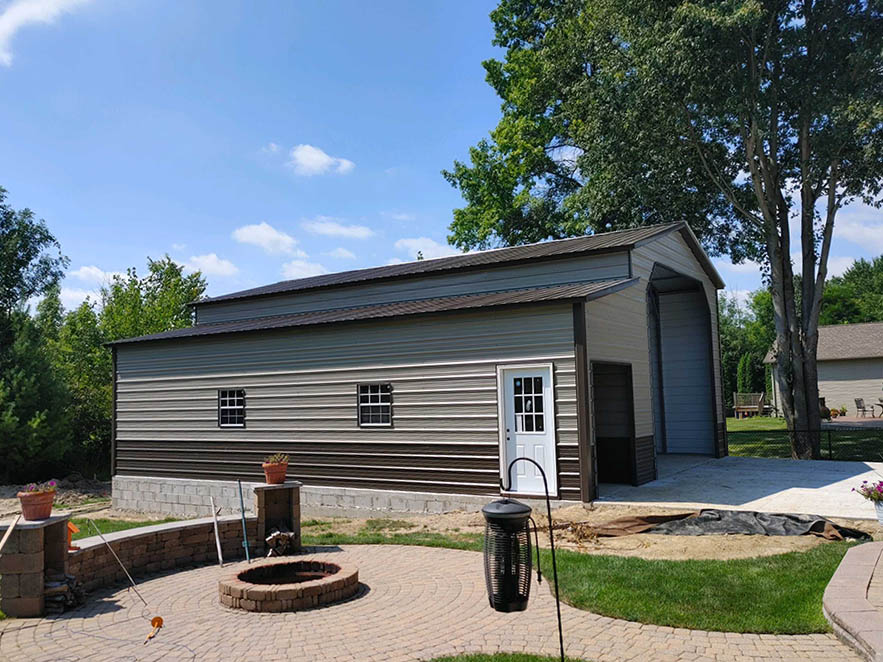 Conclusion
A Lean-to structure has a clean, modern, and sleek appearance. When used correctly, it can be incredibly effective and provide endless capabilities! You can adjust a Lean-to in several ways to meet your specific requirements and guarantee that you have all you need for any project. You're safeguarding your valuables from damage, and an enclosed Lean-to will add value to your metal building. If you are looking to upgrade, you can add one to your existing metal building, and enhance it!
Midwest Steel Carports, Inc.
877-235-5210
For more content, follow us on: