Warmer weather has arrived or is on its way to most regions! Your storage building is a stable, dependable, and cost-effective structure for storing personal items. Therefore, your metal structures can withstand a wide range of weather conditions! The temperature of your building will change as the seasons change. While many of us prefer sunny days and warmer temperatures, it's important to maintain a consistent temperature in your storage building. Higher temperatures absorb and increase the heat in your metal building. This blog will go over methods such as ventilation, insulation, roof color, and landscaping to keep your storage building cool this summer! 
Ventilation 
Maintaining a cool storage building requires proper ventilation. Air movement is possible inside your storage building by openings in the structure such as windows, vents, and doors. Therefore, cross-ventilation is the most natural technique to circulate air in your storage building and keep it cool. Windows and other openings can aid by directing airflow from one entrance to another. Consider installing windows on the building's opposite sides. You'll achieve the most significant results by adding a garage door, such as a roll-up or overhead door. This promotes ventilation and enables even more airflow! Other methods to consider adding for ventilation are:
Powered Fans
Air Filters
Dehumidifies 
HVAC System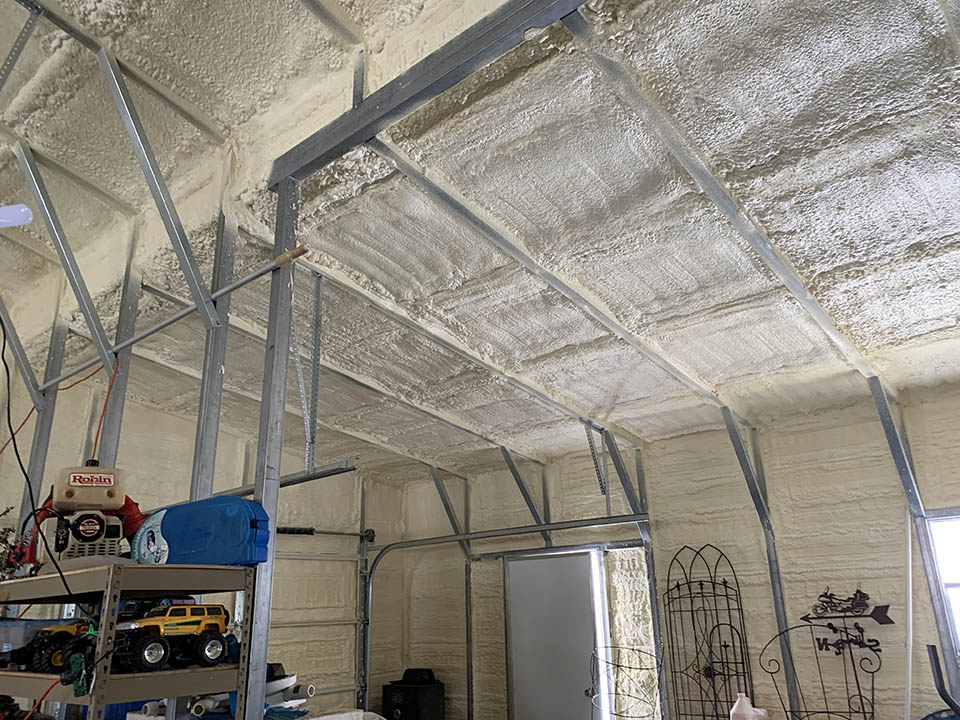 Insulation
Insulation is an option to consider depending on how you use your building and whether you are willing to invest.  A building owner can provide a long-term solution to their building by adding insulation. Temperature changes, including heat, can destroy some items. Insulation reduces heat transfer by forming a barrier between the outside and inside of the building. Most companies provide installation services such as radiant barriers or spray foam insulation. Keeping a cool structure in the summer and a warm structure in the winter can be controlled by adding insulation. Suppose you already own a building, and it isn't insulated. In that case, depending on what you're storing, you should take the time to consider adding insulation to the roof and walls.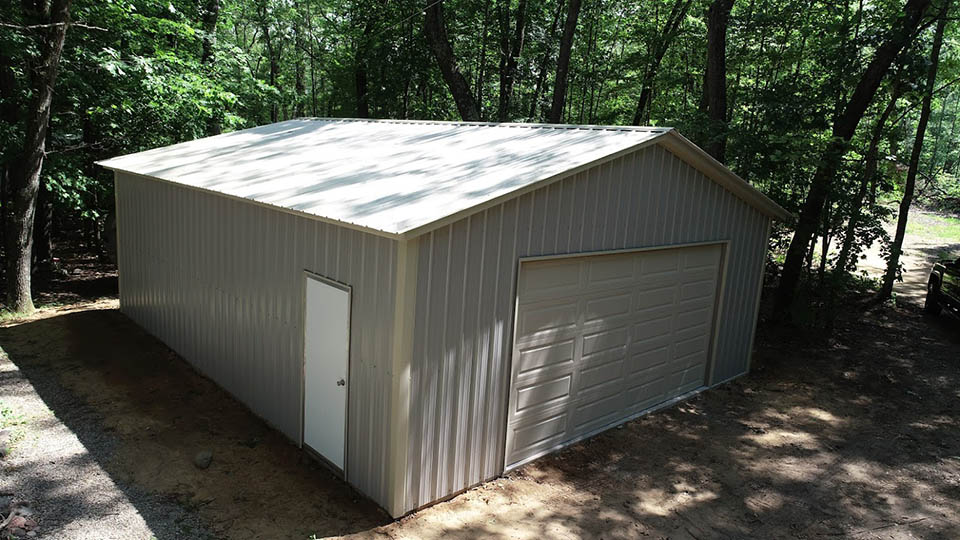 Roof Color
When we think of metal, we usually think of the panels that are hot to the touch. The roof is the part of your metal building most exposed to the sun. During the summer, your roof receives the most direct sunlight throughout the day! The heat transfer can be reduced by choosing a lighter color for the roof panels. Lighter colors on your storage building's roof will help reflect heat. On the other hand, darker colors absorb heat in the summer. A lighter-colored metal building is advised if you reside in a hot environment. 
Landscape 
Nature offers inventive solutions for keeping your storage building cool! Installing shade on the outside of your building will provide both weather protection and a stylish aesthetic. Planting trees and plants around the storage building will enhance its appearance while providing much-needed shade during the hot summer months. Due to the west- and south-facing parts getting more sunshine it's beneficial to plant on the exposed west and south-facing walls. Roofs are protected from the scorching summer sun by trees, and the walls are kept cool by bushes and vines. Mulch is another addition that keeps the ground cool by preventing heat absorption.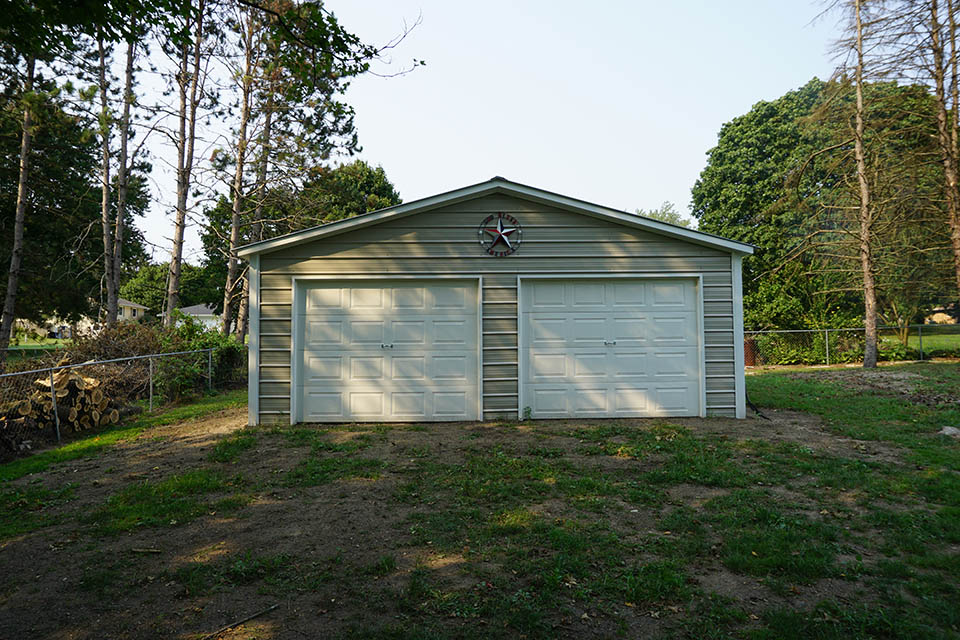 Conclusion 
How to control the temperature within a metal building is one of the serious problems customers have mentioned. Because the interior of a structure can become quite hot, we went over strategies for improving how to keep your storage building cool. Haven't installed your metal building yet? It would help to consider the shadiest area on your property, so the sun doesn't shine as much on the structure. This summer, proper cooling methods are critical for maintaining your building at a comfortable temperature. Using these suggestions, you can make your storage building more comfortable throughout the hot summer months! 
If you would like further information on common steel building problem. Check out our blog on Common Steel Building Problems & Solutions! 
Midwest Steel Carports, Inc.
(877) 235-5210
For more content, follow us on: